Film
The Steve Irwin Story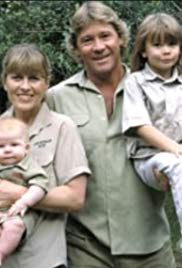 Opis:
Steve Irwin's impact has far exceeded his hit series The Crocodile Hunter. Chronicling his childhood to his time as a global icon, those who knew him best reflect on the remarkable life of the man, father, husband and wildlife conservationist.

The Steve Irwin Story (2018)
Pogledajte slične sadržaje
Komentari
Stiv Irvin, lovac na krokodile, odlučuje da spase krokodila u nevolji. Krokodil je pojeo radar agenata CIA, zbog čega agenti pokušavaju da ga ulove, ali Stiv neumoljivo pomaže nemoćnom krokodilu da...

Dokumentarna serija u kojoj Steve i Terry educiraju i upoznavaju gledatelje sa divljim životinjama. Steve Irwin i njegova žena Terry vode utočište za divlje životinje koje su jedne od najopasnijih...

Return to Nim's Island to see how things are going with Nim and her Father. One day they get a message that some people will be buying the island to build an attraction there, but Nim will not stand...