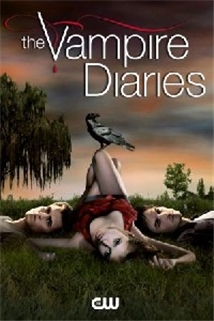 Naslov:
The Vampire Diaries: A Darker Truth
Godina:
2009
Žanr:
drama
,
fantazija
,
triler
Trajanje:
2 min
Opis:
Follows the investigation of Jason Harris into the murder of his sister Joanne. He follows Stefan Salvatore from NYC to Mystic Falls, believing him to be a vampire and his sister's killer.

TV program
Pogledajte slične sadržaje
Komentari
We're flashing back to 1914, with Kol on a quest to form an alliance with the witches of the French Quarter. Awakening will gives fans answers to some major burning questions about Kol's past...

Visoko ocenjena serija!

Ne znate sve o vampirima, baš kao ni Elena Gilbert, glavna junakinja izvrsne Warnerove serije. No Elena će saznati i više nego što je htjela kada se dvojica mladića, jedan dobar a drugi zao, počnu...

Visoko ocenjena serija!

Porodica je moć. Porodica Prvobitnih vampira zaklela se pre hiljadu godina da će, bez obzira na sve, ostati uvek zajedno na okupu. Ali vreme je učinilo svoje. Tragedije i želja za što više moći je...

Visoko ocenjena serija!