TV serija
The Godfather: A Novel for Television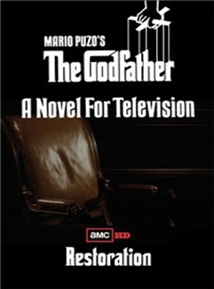 Pogledajte slične sadržaje
Komentari (1)
Since she was a child, Natalie Miller has always thought she was an ugly ducking. Despite her mother's encouragement that she will grow up to be pretty, Natalie has never believed it will happen. She...

Poslednji deo trilogije prati ostarelog Korleonea koji pokušava da legalizuje porodični biznis, ali ga sprečavaju mlade snage. Godina je 1979. Bogatstvo porodice Korleone meri se ogromnim sumama...

This direct-to-video feature re-edits the three Godfather films into one cohesive package. The saga of the Corleone Family is told in chronological order, and numerous scenes that were deleted from...