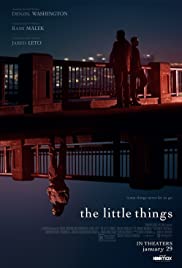 Opis:
Zamjenik šerifa okruga Kern, Joe Deacon (Washington) poslan je u Los Angeles zbog nečega što je trebalo biti brzi zadatak prikupljanja dokaza. Umjesto toga, upliće se u potragu za ubojicom koji terorizira grad. Vodeći potragu, voditelj policijskog odjela u L.A. - u, Jim Baxter, je impresioniran Dekeovim instinktima policajaca pa ga angažira kao pomoć u istrazi.
No dok prate ubojicu, Baxter otkriva uznemirujuće tajne koje bi mogle ugroziti puno više od njegovog slučaja.
Pogledajte slične sadržaje
Komentari (1)
A look at the formative years of New Jersey gangster, Tony Soprano.