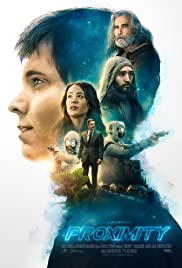 Opis:
Mladog znanstvenika iz NASA-e zaposjedne vanzemaljsko biće, no kad to obznani nitko mu ne vjeruje. Film prati njegovu gotovo opsesivnu potrebu i put ka otkrivanju dokaza za svoju tvrdnju.
Pogledajte slične sadržaje
Komentari (1)
After the untimely death of his mother, a teenager befriends his charismatic but troubled next-door neighbor and becomes embroiled in a world of addiction and violence just as the opioid epidemic...

A retired veteran hunting in Northern Maine stumbles across a dead woman and a large sum of money.