TV serija
The Flash: Chronicles of Cisco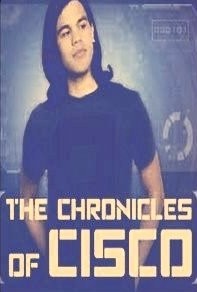 Opis:
Follows "The Flash" character Cisco Ramon as he works late at S.T.A.R. Labs making improvements to the Flash's suit.
Pogledajte slične sadržaje
Komentari (1)
Vixen is based on the DC Character Mari McCabe / Vixen, a costumed superhero crime-fighter with the power to mimic the abilities of any animal that has ever lived on Earth. The series is set in the...

Barry and Oliver introduce Supergirl to the new fight club, Felicity and Cisco applying additional features to the fight in which The Flash, Green Arrow, Supergirl, White Canary, Firestorm and Atom...