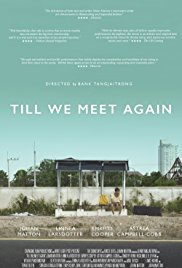 Opis:
Landing in the paradise of Thailand, cross cutting back to the main characters past life in New York, Erik ( Johan Matton) a young writer dependent on the love of his life Joanna (Linnea Larsdotter), argue and split up in the unfamiliar country of Thailand. We follow them on their separate journeys as Joanna meets up with her childhood friend David and Erik cross path with three backpackers Jamie, Cecile and Miranda. The journey takes unexpected consequences when temporary attraction, anxiety, loneliness and unfamiliar grounds forces Joanna and Erik to learn who they really are. Throughout their journey in Thailand we sporadically flashback into the beginning of Erik and Joanna's life in New York to learn who they are - each time we reveal a moment further back in time leading up to the first time they met.

TV program
Pogledajte slične sadržaje
Komentari
U maloj samoposluzi u radničkom naselju, crnac se kraj kase nasmeje desetogodišnjem dečaku. Ovaj bezazleni trenutak izazvaće nemilosrdni rat između dve bande koji će se tragično završiti... Film...

Kada Dani, ljupka djevojka sa juga, dođe na odmor u Los Angeles da pobjegne od svog sve komplikovanijeg života, otkriva da bijeg od prošlosti nije tako lak kao što se nadala da će biti …

"Southside With You" je film čija se radnja bavi početcima ljubavne veze između današnjeg američkog predsjednika Baracka Obame i prve dame Michelle. Svoju je premijeru doživio na Sundance filmskom...