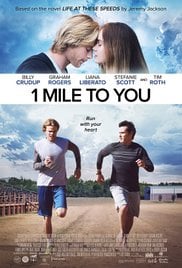 Opis:

Nakon što mu prijatelj pogine u nesreći, jedan tinejdžer shvati da mu trčanje pomaže da očuva sjećanje na njega. Međutim, trčanje počinje i da ga čini poznatim. Tinejdžer se sada nalazi zarobljen između čuvanja sjećanja na prošlost i stvaranja sjećanja na sadašnjost …

TV program
Pogledajte slične sadržaje
Komentari (1)
Život jednog mladića se okreće naopako kada se njegovi nasilni snovi počnu stapati sa realnošću.

Frustrated by the hypocrisy they see in their parents, teachers, and the entire school board, an unlikely trio set out to find a common truth and make their voices heard as they revive a defunct...